Sorry to dump a new release so soon, but I wanted to get the initial GUI changes out there, and also do the game rename before people had progressed too far into things.
Version: v0.10926
You can get it on the download page.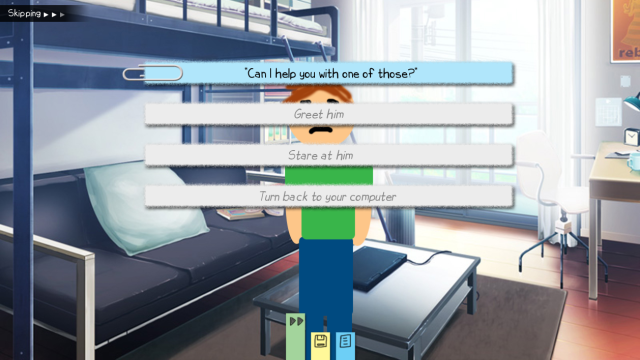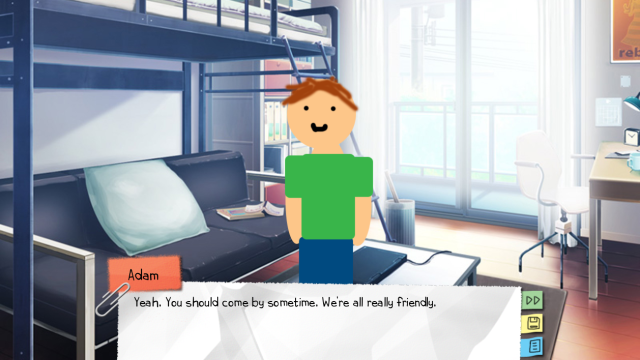 Changes in this release:
Renamed game.

Customized GUI for main game. (Menus will be next)

Adjusted required numbers for "good" endings with guys. 

Added collectibles for achieving close friendships and other achievements. 

Minor bug fixes.
Stats for this release: 27,862 dialog blocks, 212,798 words, 1,112,466 characters