It's been a big week since the last release, mostly filled with things that aren't in the game (or aren't apparent) yet. But it's exciting to see so much external progress, all the same.
Dumping a new release anyway mostly for the bug fixes and character profiles. (More coming in that department.)
Version: v0.11011
As usual, you can get it on the download page.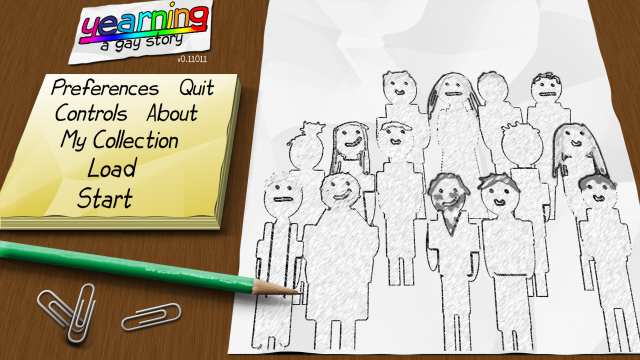 Changes in this release:
New sprite system is in place (no apparent effects yet)

Leigh/Ashleigh are now even more like real people

New scenes with Leigh, Ashleigh, and Steve

Characters now react differently to certain names

Characters now react slightly differently to a lack of studying

Character profiles are now filled in

New achievements

Achievements now show a notification when gained

Minor bug fixes

Stats for this release: 27,584 dialog blocks, 215,801 words, 1,129,531 characters