A new build is now available, mostly containing dialogue tweaks. Nothing too major yet, so this release is easily skippable if you're already playing.
Version: v0.10922

You can get it on the download page.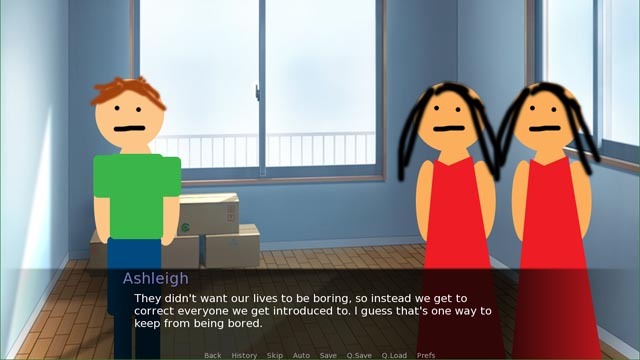 Changes in this release:
Ashleigh and Leigh are more like real people and less like evil caricatures.

Jake is more shy initially and opens up to you a little more gradually.

Early Dan and Jake interactions should be more consistent.

Slight intro edits.

Combined a bunch of dialogue blocks.

Saves now include the in-game date for reference.

Title screen now has things on it.
Stats for this release: 27,893 dialog blocks, 212,779 words, 1,112,314 characters