More WIP art! Robert likes showing off his skills. Elliot is not amused.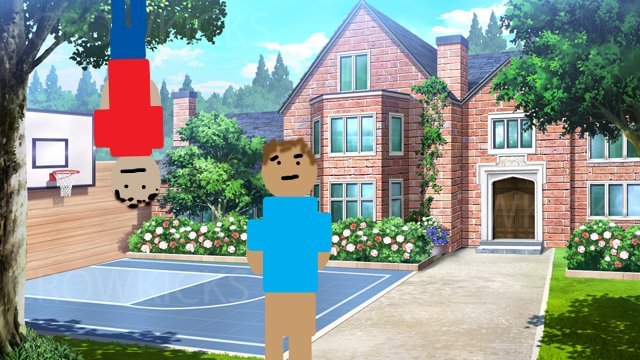 Also I am in love with how James' hair is turning out…
I'm supposed to have a final James sprite by this Saturday, so I'm in the process of replacing him in the game. With luck, we'll have a new release this upcoming weekend with final James and Adam sprites!