I'm apparently bad at updating on time. Oops.
On the writing side of things, I'm up to just under 11,000 words, and am calling the script done for now. There's still some polish I'll need to do, but I'll wait until we finish staging the game for that.
I've also started working on the GUI. It's very…. eggplant-ful. And I really like it.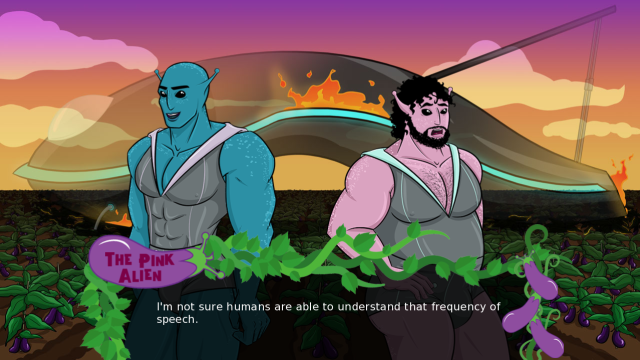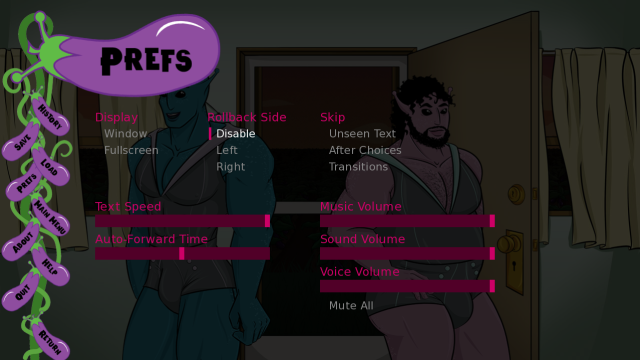 On the art side of things, @poorlyformed has finished another two backgrounds as well as some other random pieces of art for the game.
Hooray progress!