April was kind of a weird month. Between travel and (both planned and unplanned) visitors, I didn't really get much done in the gamedev realm.
I pushed a new YAGS game build, which I'm sure you saw, featuring Dan and Jake sprites. My sprite artist is having a bunch of deadlines through at least the end of May, so I'm not expecting to make much progress there in the next month or so. There's a bit of general cleanup I need to do, which I'll find time for at some point.
My musician has also started on tracks again. Hopefully we'll have all of the music for YAGS (at least in demo form) by the end of May, which will let me start staging the music into the game.
I've been bad at keeping up on fics, due largely to a current creative slump, so we'll call those as being on hiatus for now. At some point I'll get the inspiration to start writing them (and ZAGS?) again, but I'd rather not publish any for now than churn out garbage.
In other news, I finished the sprites for AFS. My May goal is to finish the game, but we'll see how much progress I actually manage to make.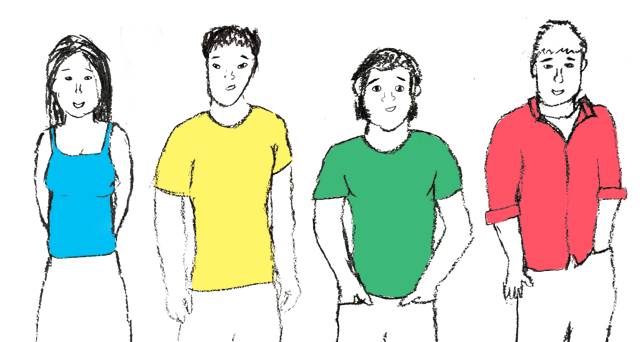 Gogo gadget progress.