Here's some inks for Jake, via the talented @stollcomics. Looking forward to his final version!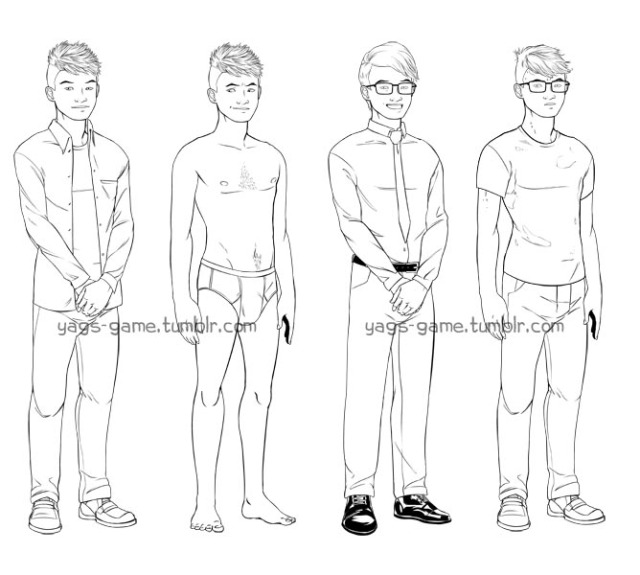 Given my incredible success at making my own Juan sprite, I went through and also did sprites for the other characters, and replaced them in the game. It looks pretty, uh… special.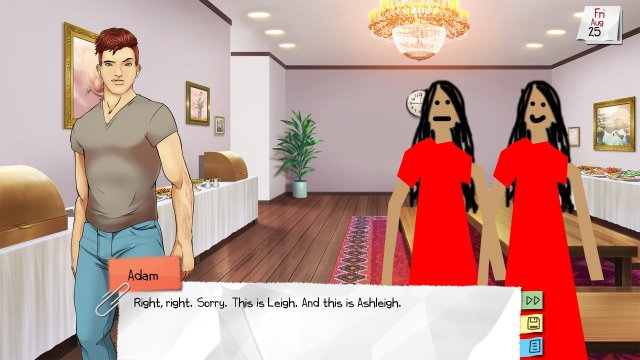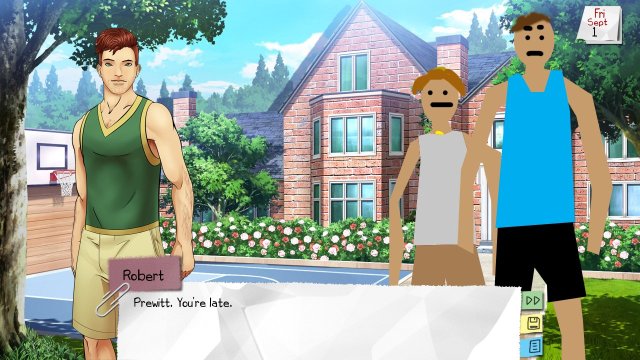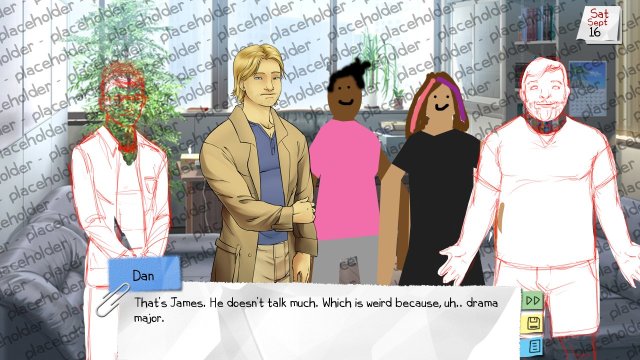 I'm hoping to have sprites for everyone replaced by this weekend, which means it'll be a significantly simpler matter of dropping in the final sprites when I get them.